Share your expertise in a number of different ways.
Guide your members on an E-Learning journey, and leverage your expertise.
Create an e-learning environment with these features
A lot of membership websites have courses at their heart, and we know that. We use an industry-leading plugin called Learndash LMS, which allows you to add as many courses as you want.

Because we're so nice, we'll even upload a whole course for you which in tech talk is up to 30 lessons, if you're unsure how many courses you have feel free to discuss that with our experts on a demo call.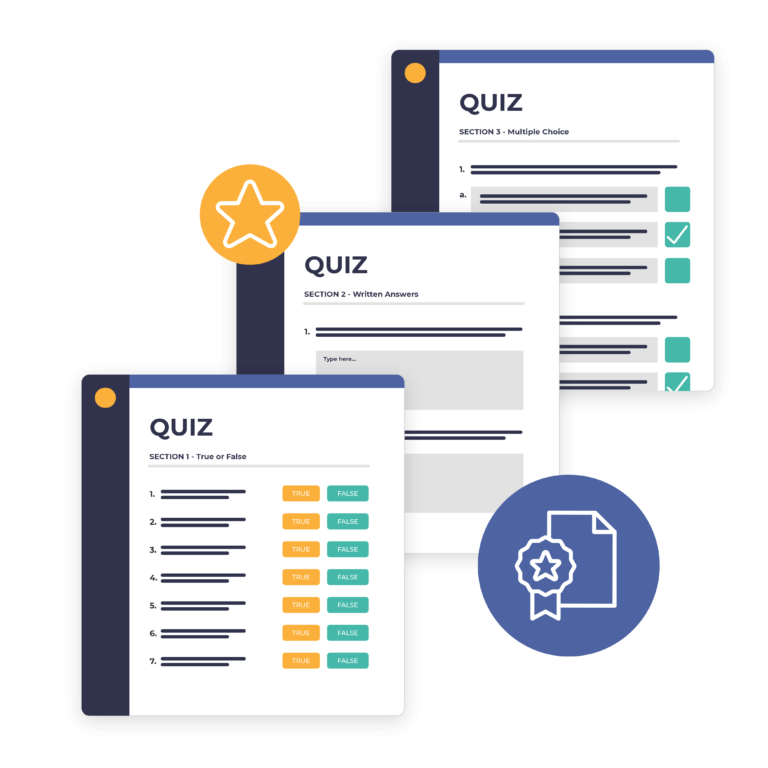 You can use LearnDash LMS to Quiz members at the end of a module to make sure they've retained the right information. When they finish a course automatically issue a certificate so members can show off their achievements and new-found knowledge.
Content Libraries are a great tool to have in your arsenal; they allow members to easily scroll through everything you have to offer from ebooks, tools and videos as well as save them and bookmark their favourite pieces of content to come back to later.
Drip feed your content by slowly releasing it week by week or month by month, guiding your users as they learn from the day they join your membership.

Drip feeding helps to provide ongoing value for your members, an alternative option to drip feeding is having all of your content accessible when a member joins.
Watch lists are a great tool to make sure members have a unique experience while using your site.

The way our watch list feature works is your member will answer a couple of questions that you decide then once they submit their answers they'll get a list of videos that are best suited to them, their wants and needs.

The watch list addon is a great way to keep your members learning and engaged.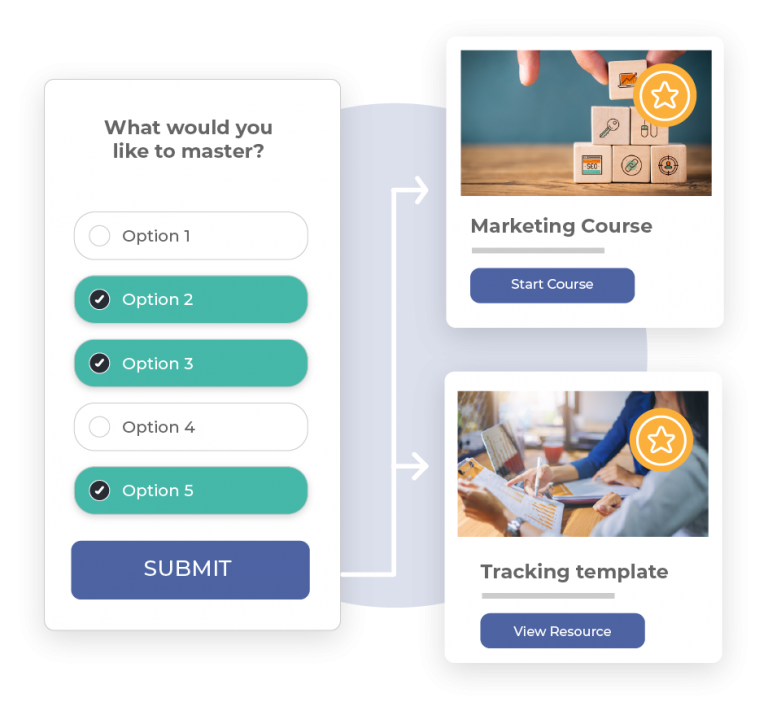 Live Calls are a great way to get connected with your members and build and develop a relationship.

With our Live Learnings addon, you can quickly schedule your next online training call with your members. Easily display all your upcoming calls, even display a countdown timer for the next call. Once the calls done, simply upload the recording for your members to view whenever they want and increase the valueable contet you offer.

Members can even add calls to their calendar, so they never forget one.
With our Ask The Expert Functionality members can submit a question, for you to answer publicly or on a live learnings call. This allows members to connect with you and makes you feel more accessible.
Are you going to solve a specific problem with your membership? Sometimes members need a little more hand holding than some membership website owners would like.

The members road map addon can do a lot of the legwork for you. It can easily guide your members to a specific goal by combining different parts of your courses and modules to ensure your members get the best results from your membership website.
We appreciate that there are a lot of options available to you, and it all might seem a little overwhelming. Every person's requirements are different.​
That's why we recommend booking a no-obligation demo call with one of our membership site experts. They'll be able to show you exactly what's included, answer any questions you might have for us and explain the different payment options.
After the call, you will have complete clarity on what we offer, how much it costs and if we're the right team to help you. The call will last 30 - 40 minutes, and there is no obligation to make a decision on the call or pushy mind control sales techniques. (we hate that stuff too)​