Membership Website Development Pricing
Let us build your membership website or online course website and help you launch in just 2 weeks. No tech headaches, all done for you with expert, experienced advice and support.
We understand how hard and frustrating it can be to set up a membership website and then maintain it to a high quality for your members.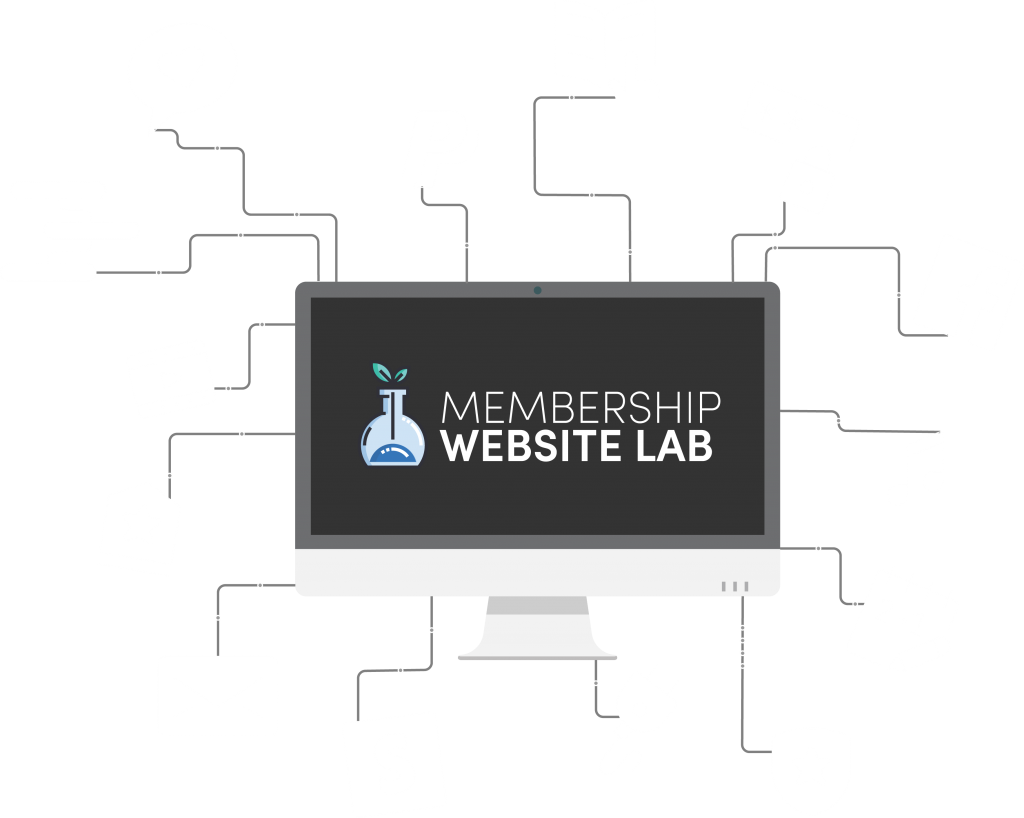 Here's what you get as standard with the foundations plan
The foundation plan will give you all the tools you need to succeed and give your members an easy and membership experience.
Get your very own membership site in 3 simple steps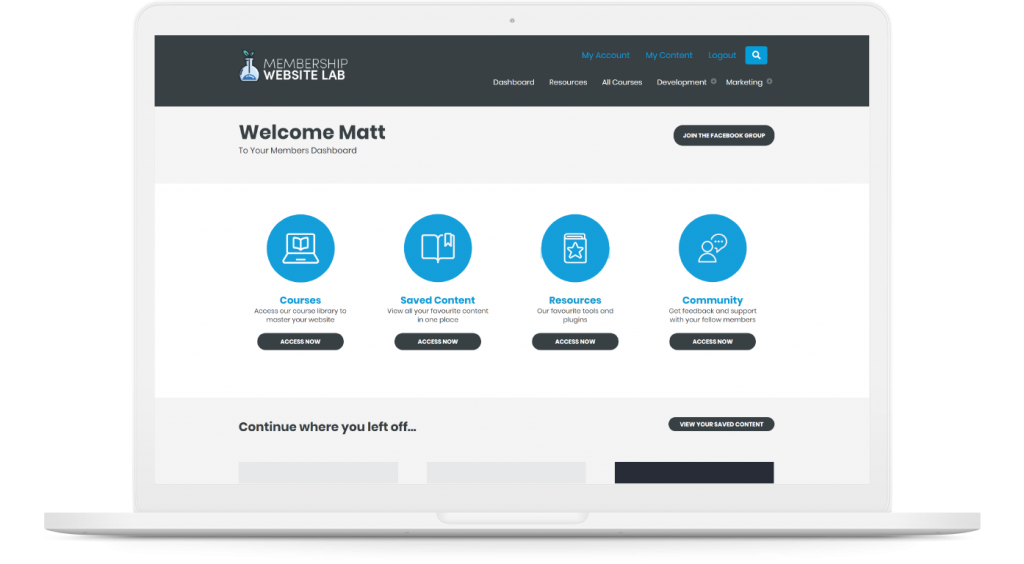 1. The Foundations
Choose the foundations package to start your membership website journey and pick from our wide range of addons to boost your site and experience for your members.
2. Build & Launch
We'll create your branded membership website which becomes the vehicle to building your audience and a scalable recurring income.
3. Grow your membership
We'll support you as you grow your online business.
Ready to launch YOUR Membership site in just 14 days
without the hassle of trying to do it yourself or the expense of using an agency or freelancer?!
Is all that not quite enough for you?
Do you want to add more oomph to your membership site to make it more feature rich and profitable?
Choose to add as many pro-add ons you want ensuring your members get a premium experience.
The following ADD-ONS are available to you
Pro Features add a lot to a membership website, giving them an extra edge on their competitors. All pricing is based upon a one off fee.
Custom Design - $2500
Want to give your online course or membership website a completely unique look and feel? With this PRO feature, we'll design your membership site to be totally bespoke to you.​
Public-facing Website - $2500
Want to market your membership site and courses with content marketing? We'll design and develop a 6 paged public-facing website to help you to share your message and market your site easier.
Members roadmap - $1000
Want to give your members a guided path to follow on their journey through your content? A members roadmap can help you to do this perfectly.
Member only products - $1500
Looking to sell physical and digital products exclusively to your members? We'll set this up, and you'll be on your way to maximising your order value from each member
Members Forum - $1500
Want to give your members a private place to share ideas, ask for feedback, support and guidance. A members-only forum is a great way to build a relationship with members, make them more engaged and loved
Members Directory - $1000
Want to showcase your members and help them to promote their services to members? You can even charge an extra fee to have them displayed on your member's directory if you wish.
Sales page, email and onboarding copy - $250
Don't have time or the skill to sell your membership? We can craft your sales pages and onboarding emails to save you the hassle. We can't produce your member's content, though. That's your area of expertise.
Member Affiliates - $1500
Want to reward members for sharing the word of your membership website. Let us set up your affiliate programme so that you can incentivise your members to grow your membership for you.
Podcast - $1000
Want to build up your influence and awareness with a podcast. With this feature, you can add new podcast episodes quickly and easily to your site either for members, to the public or both.

Gamification - $1500
Want to reward your members for their achievements and progress through your courses and membership site? Gamification adds a fun element to your website and helps to encourage your members to come back for more
Infusionsoft Integration - $1500
Want to run your membership websites access through Infusionsoft and run upsells and more advanced automations based on your member's actions. For example, when they complete a course, you can automatically congratulate them and encourage them to buy the next course. (Memberium or iMember360 licences are required and not included in the pricing plans).
ActiveCampaign Integration - $1500
Using ActiveMember360 we can connect and set up your site to run sophisticated automations through ActiveCampaign based on how your members interact with your site's content. For example, completing a course and then running an automated upsell sequence. (The ActiveMember360 licence is required and not included in the pricing plans)
Not sure which plan is right for you?
Or which features you actually need? Book a demo call to learn more
A few kind words from our membership website clients
Membership websites are hard. They take planning, technical and user experience expertise as well as commitment. Let us focus on what we do best and deliver a world-class membership site that's ready to help you grow online and that your members will love and feel part of.
If you want a specialist website designed, hire a specialist for the job. It is as simple as that. But too many people don't realise this. If you hire a generic developer to build your membership site, you will almost certainly lose time and money and gain a lot of stress. The team know exactly what they are doing. Hiring them to build my membership site was the single best decision I made
As a solo entrepreneur investing my own hard-earned cash, I was ultra careful who I worked with to design and develop the website for my new business. Deciding to work with MemberLab was the best decision I could have made. Not only have they designed a great website but have also guided and supported me throughout the entire process of product and content development. A great big thank from me and a 10 out of 10 recommendation to anybody who is considering using their services.
You restored my faith in web designers! I was at the end of my tether - left with a half designed membership website that another company had tried to create. I had paid invoice after invoice, and felt completely ripped off. I contacted Memberlab, and they were so helpful - they found ways to make the site more functional, completely overhauled the design. They didn't charge a penny more than the original quote! Fantastic experience. Thanks, guys x
Frequently Asked Questions
Have any questions? Let us try to answer those for you...
Do I own the website myself?
Yeah, you sure do. Once you have paid your website balance your website is all yours. If you are paying on a monthly plan the site will become yours once you have completed the 12 months of payments.
Do you provide a domain name for my website?
We highly recommend that you own and control your domain name. We can help you to get this purchased and set up as part your launch plan. If you already have a domain name, we recommend leaving it where it is and we will take care of pointing it to our servers when your new website is ready to go live.
Will you host my new website?
Yes. Our plans cover the cost of website hosting on safe and reliable dedicated servers. We also regularly backup your website and keep your software up-to-date to avoid security breaches.
Can I host the website myself?
If you are on one of the 12 month payment plans we are unable to transfer the hosting to your account. Once the balance is cleared you can host the website where ever you like.
What do I pay at the end of my payment plan
If you would like us to still host and maintain the site for you we have a few options for you. You'll pay just $50 a month for your hosting backups, plugin licences and any ongoing support you need. If you'd like to continue to improve the site then talk to us about any of our support plans.
Do you include the plugin licence fees?
Yes as long as you are on one of the plans we cover the costs of the membership plugin, Learndash to manage your courses, IP board for the community and any plugins we use to deliver any of the PRO features (Excluding CRM based plugins for Infusionsoft or ActiveCampaign).
Which membership plugin do you use?
We use Memberpress as the membership plugin that controls the taking of payments and content restriction. We can work with other membership plugins but there may be additional charges to support these.

If you are looking for a deeper integration with a CRM like ActiveCampaign or Infusionsoft we can set this up for you as a Pro Feature, you'll just have to cover the cost of the plugin required.
How long will it take to build my website?
The development time varies slightly based on which plan you choose. Our general time frame is 2-4 weeks for the Starter Plan and 4-6 weeks for PRO websites. However, all time frames depend on the features you choose and your responsiveness.
What happens at the end of the 12 month agreement?
Once your 12 month agreement is complete, you own your website. If you choose to move your site to another company or host provider, we'll provide you with a backup file that contains your entire website and database. However, most of our clients choose to continue with one of our renewal options.
Can I cancel or downgrade the agreement before the end of 12 months?
There's no option to cancel or downgrade the agreement early. This is because we distribute the cost of your initial development (in addition to the ongoing support, changes, hosting, and backups) over 12 monthly payments, and most of the design and development happens at the beginning of the agreement term. However, you're welcome to pay off the total amount of the agreement at any time and we will honor our commitment to provide our promised services for the remainder of the 12 months.
Can I add additional features to the site as I grow my site?
Yes. If you want to add a feature to your site that is not covered in the original plan you are on we will be happy to add this to the site for you as a one off cost.
Do you upload the content for me?
Yes. It's super easy to upload your content to your site. Every plan includes uploading a certain amount of content for you. This is usually the most time consuming part of getting your website ready for launch. You or your team can easily add your content yourself or you can send it to us and we'll do it all for you.
What marketing tools can I connect the site to?
We can connect your membership site with the following email marketing tools - ActiveCampaign, Aweber, Constant Contact, ConvertKit, Campaign Monitor, Drip, Get Response, Infusionsoft, Mad Mimi, Mailchimp, Mail Poet, Mailster, Sendy.

If there are any other tools you don't see please let us know and we can investigate to see if we can connect the membership site to your marketing tool. You may have to pay an additional fee for a tool not supported in the list above.
What does the ongoing support include?
We know you'll need some help along the way. Our Starter and Pro plans come with email support so we can help you with any questions or issues you are having. Our done for you support covers all areas of making the website work best for you, this includes, plugin updates, style and layout changes, creating new sales and opt-in pages, uploading new content and adding new features. The time you get varies on the support plan you're on but you can buy extra time if you need it.
The only thing we don't do is your marketing for you.