Beat the Budget is an ingenious WordPress membership website that covers how to keep costs down whilst still having healthy and nutritious. Beat the Budget was born from Mimi being a third year student on a budget, but works for families, couples and people living alone.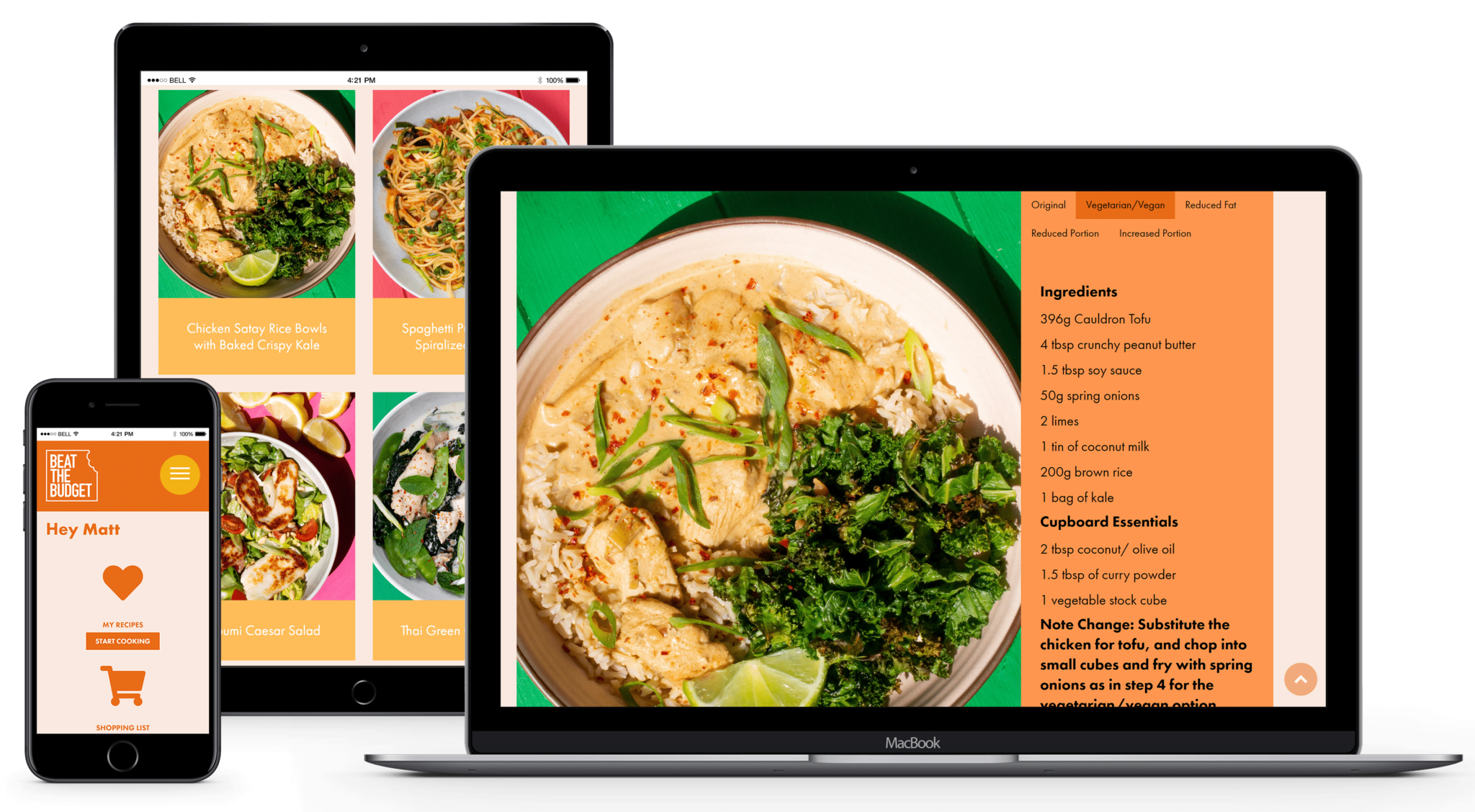 Beat the Budget already had a pre-existing website that functioned well. The only thing that was missing? A membership section. This would need to include space for videos, live chats, Recipes, and a shopping list, unique to each user.
We uploaded a lot of content as well as teaching the site owner to upload content herself so that she can update the membership site easily.
Each recipe requires custom tabs, featuring various different options such as "Increased Carbs", "Reduced Fat", "Vegan" and more, each one can be customised with ease by the site owner.
Seeing as Beat The Budget already had recognisable branding on their original website we wanted to make sure that translated across to the new site, this meant keeping within brand guidelines. This ensures older visitors to the site would trust it and be able to carry on using it as normal.
The Beat The Budget membership site puts its users first and is easy to navigate, the shopping list function is one of our favourites! You can add recipes to the list and it sorts the ingredients into categories on a printable list, which takes some of the hassle out of doing shopping.
Website Development
Membership website design
LearnDash LMS
ActiveCampaign
MemberPress
WordPress
WooCommerce
Are you ready to create your membership site?
Book your no-obligation demo call today to start your journey to building a recurring and scalable online business​