Membership Websites Pricing
No matter what stage you are on with your membership journey, whether you're just getting started or you already have a membership website that needs an overhaul.
Our packages give you just what you need to launch and grow your membership site or learning management system
Lauch your membership site in just 28 days
What comes as standard with all of our Membership Websites?
With each of our Membership Websites, you'll get all the bells and whistles that will make your membership site a smashing success! Enjoy features like advanced customization options, secure member access portals with login protection, and more - everything you need to create an engaging platform for members.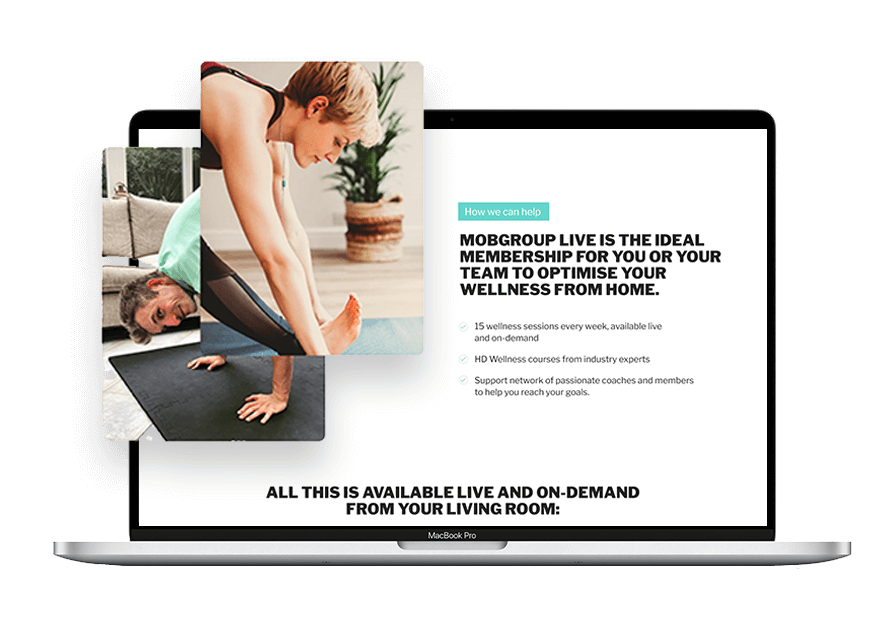 Your sales page designed and built for you
Ready to skyrocket your sales? Let us design and build the perfect member-getting page for you with our tried-and-true conversion framework. Just send in that copy, or we'll create it from scratch!

Flexible payment options
Take control of how you monetize your content. Offer the payment plan that best fits your customer needs and grows withyour business–whether it's an one time fee, a monthly membership, or even custom subscription plans!
Courses and content library
Provide your members with a simplified and structured learning journey. Build an immense library of quality courses, resources and content to help them achieve success - perfectly organized for their convenience! We even upload some of your content for you.
Your members dashboard
Let us craft a custom members dashboard and content portal that perfectly reflects your brand, protects your content and gives your members an awesome user experience.
Welcome members the right way
Kickstart your members' journey with a warm, customized welcome! Gather unique insights into why they joined and their goals for the future, you'll have them feeling excited to get started.
Intelligent integration
Take your marketing efforts to the next level with seamless integration of your website and favorite email or CRM tools. With this connection, segmenting members is effortless and communicating is a breeze!
12 Months Managed Website Hosting
Worry-free website hosting for the next year, with daily backups and sophisticated security systems to ensure your data remains safe. Enjoy peace of mind while taking advantage of all the benefits our managed membership has to offer!
Training and Support when you need it
Running a membership site can come with more complexities than the average website, so we make sure you're covered. With our twelve months of technical and how-to support - rest assured that if any problems arise or guidance is needed, we're here to help!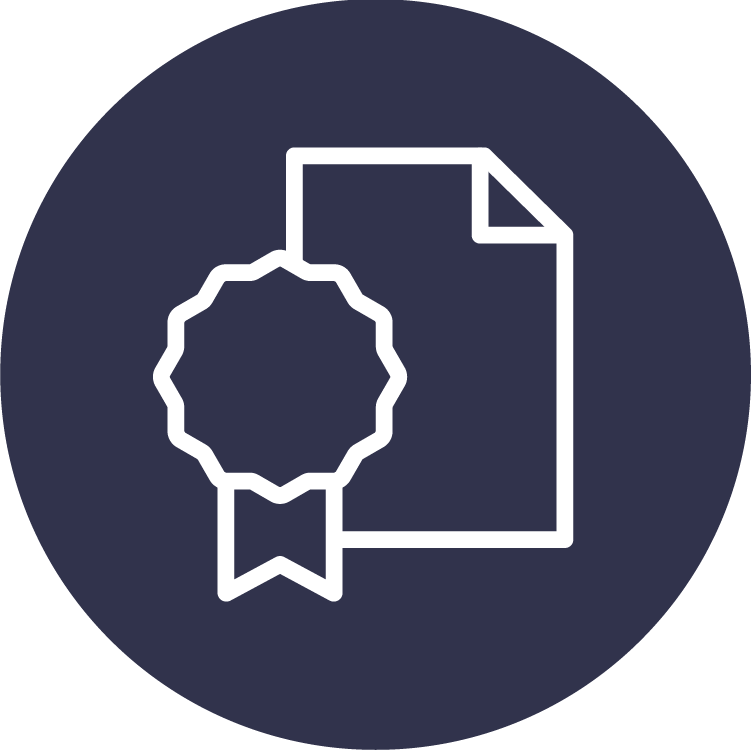 Your also protected by our two part speed and quality of service guarantee
Our quality of service guarantee is crafted to give you the utmost peace of mind. With our generous two part promise, if your experience isn't up to par, we'll refund you - no questions asked! And when it comes down to timelines, any delays will be rewarded with a discount worth $10 per day.
Please note that at the end of the first 12 months of your membership website being live. A $50 a month renewal fee is charged to cover your website hosting and ongoing website support.
The following add-ons are available to you. Each one has a different price.
Courses
If courses are a key part of your membership website, our courses addon is necessary. Add as many courses as you want, create lessons, topics, quizzes and issue certificates for completion.
LiveLearnings
Run live training or Q&A Calls exclusively for your members? With the LiveLearnings feature let them know exactly when your next calls are and allow them to register and add the call to their calendar with 2 clicks.
Members Forum
Give your members a private place to share ideas, ask for feedback, support and guidance. A members-only forum is a great way to build a relationship with members, make them more engaged and loved.
Members Directory
Want to showcase your members and help them promote their services or simply allow members to connect. We can even add search filters to help members find over members matching certain criteria.
Members roadmap
Give your members a guided path to follow on their journey through your content without getting overwhelmed. A member's roadmap can help you to do this perfectly.

WatchList
The watchlist feature gets members to answer a couple of questions then pulls up a list of videos exclusive to them. Keeping members on track and learning effectively.
Member only shop
Looking to sell physical ordigital products exclusively to your members? We'll set this up, and you'll be on your way to maximising your order value from each member.
Events
If you sell in-person or virtual events and members and non-members. Our events add-on helps you do just this quickly and easily. You can even award discounts to members.
Member Affiliates
Want to reward members for sharing the word of your membership website. Let us set up your affiliate programme so that you can incentivise your members to grow your membership for you.

Gamification
Want to reward your members for their achievements and progress through your courses and membership site? Gamification adds a fun element to your website and helps to encourage your members to come back for more
Team Accounts
Want to sell your membership plans to the team. This addon enables you to specify memberships as a team account and any number of sub-accounts and let the team leader manage the team.
Not sure which plan is right for you or want to customise one of our plans?
The following marketing features are available to you. Each one has a different price.
Public Website
If you're not happy with your current website or don't have one at all. We can design and build you a new website that looks amazing and is in line with the style of your membership and has all the features you need to promote your business in a unified and professional way.

You can use your website as a marketing tool to help you attract and convert new members while promoting the other products and services you may offer.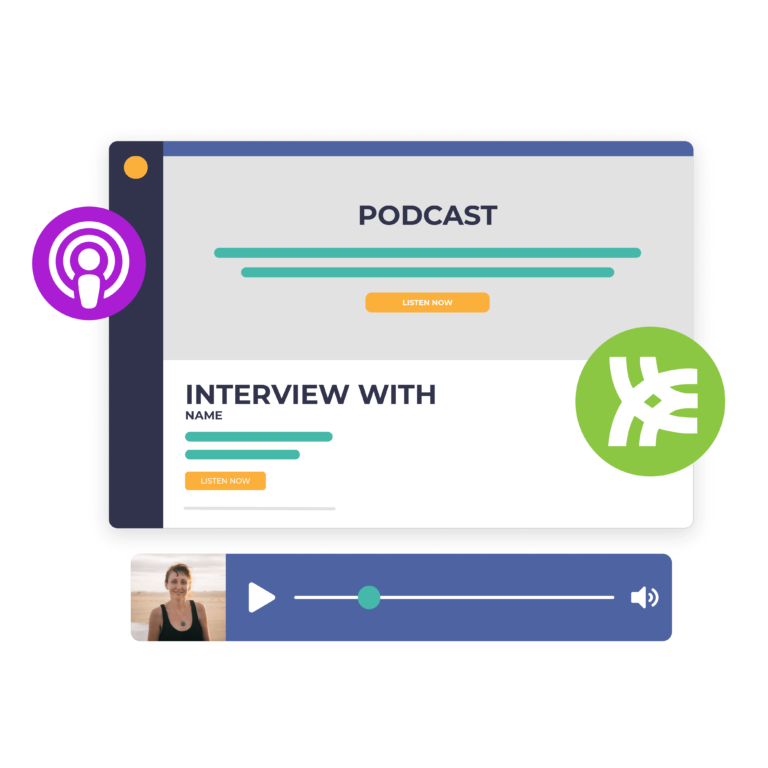 Podcast
Podcasts are a great way to build a following awareness and increase your credibility. Search engines will love you too.
Our podcast feature allows you to add new podcast episodes quickly to your site and share it with the world to help you show off your expertise.
Blog
Blogs are a great way to promote your membership website organically and socially online. They can help you get found higher on search engines, increase your organic traffic, and let new members find you all on their own.
If blogging is part of your marketing strategy, then let us help you set up your blog in the right way.
Lead Generation and Members Sales Funnel
You can't grow your members without people to sell it to. With our lead generation funnel, you can gain subscribers and automatically upsell your membership offering.

We'll set up a lead generation page for people to subscribe to and then create and run an automated email campaign to help you inform and encourage members to join your membership program.

All you need is something of value that people will be willing to give their email addresses, and we'll do the rest
Frequently Asked Questions
Have any questions? Let us try to answer those for you...
Do I own the website myself?
Yeah, you sure do. Once you have paid your website balance your website is all yours. If you are paying on a monthly plan the site will become yours once you have completed the 12 months of payments.
Do you provide a domain name for my website?
We highly recommend that you own and control your domain name. We can help you to get this purchased and set up as part your launch plan. If you already have a domain name, we recommend leaving it where it is and we will take care of pointing it to our servers when your new website is ready to go live.
Will you host my new website?
Yes. Our plans cover the cost of website hosting on safe and reliable dedicated servers for 12 months. We also regularly backup your website and keep your software up-to-date to avoid security breaches.
Can I host the website myself?
If you are on one of the 12 month payment plans we are unable to transfer the hosting to your account. Once the balance is cleared you can host the website whereever you like.
What do I pay at the end of my payment plan
If you would like us to still host and maintain the site for you we have a few options for you. You'll pay just $50 a month for your hosting backups, plugin licences and any ongoing support you need. If you'd like to continue to improve the site then talk to us about any of our support plans.
Do you include the plugin licence fees?
Yes as long as you are on one of the plans we cover the costs of the membership plugin, Learndash to manage your courses, IP board for the community and any plugins we use to deliver any of the PRO features (Excluding CRM based plugins for Infusionsoft or ActiveCampaign).
Which membership plugin do you use?
We use Memberpress as the membership plugin that controls the taking of payments and content restriction. We can work with other membership plugins but there may be additional charges to support these.

If you are looking for a deeper integration with a CRM like ActiveCampaign or Infusionsoft we can set this up for you as a Pro Feature, you'll just have to cover the cost of the plugin required.
How long will it take to build my website?
The development time varies slightly based on which features you choose and how quickly you have the content ready to go. Our general time frame is 4-6 weeks. However, all time frames depend on the features you choose and your responsiveness to emails.
What happens at the end of the 12 month agreement?
Once your 12 month agreement is complete, you own your website. If you choose to move your site to another company or host provider, we'll provide you with a backup file that contains your entire website and database. However, most of our clients choose to continue with one of our renewal options.
Can I cancel or downgrade the agreement before the end of 12 months?
There's no option to cancel or downgrade the agreement early. This is because we distribute the cost of your initial development (in addition to the ongoing support, changes, hosting, and backups) over 12 monthly payments, and most of the design and development happens at the beginning of the agreement term. However, you're welcome to pay off the total amount of the agreement at any time and we will honor our commitment to provide our promised services for the remainder of the 12 months.
Can I add additional features to the site as I grow my site?
Yes. If you want to add a feature to your site that is not covered in the original plan you are on we will be happy to add this to the site for you as a one off cost or it can be split across your monthly payments.
Do you upload the content for me?
We'll upload upto 20 pieces of content for you. It's super easy to upload your content to your site. This is usually the most time consuming part of getting your website ready for launch. You or your team can easily add your content yourself by following our how to videos or you can send it to us and we'll do it all for you on an agreed hourly rate.
What marketing tools can I connect the site to?
We can connect your membership site with the following email marketing tools - ActiveCampaign, Aweber, Constant Contact, ConvertKit, Campaign Monitor, Drip, Get Response, Infusionsoft, Mad Mimi, Mailchimp, Mail Poet, Mailster, Sendy.

If there are any other tools you don't see please let us know and we can investigate to see if we can connect the membership site to your marketing tool. You may have to pay an additional fee for a tool not supported in the list above.
What does the ongoing support include?
We know you'll need some help along the way. All our sites come with 12 email support so we can help you with any questions or technical issues you are having. Our done for you support plans cover all areas of making the website work best for you, this includes, plugin updates, style and layout changes, creating new sales and opt-in pages, uploading new content and adding new features. The time you get varies on the support plan you're on. You can view the support plans here.