Best Step Ever supply their members with a step-by-step roadmap towards confidence and resourcefulness to boost their career and earning potential.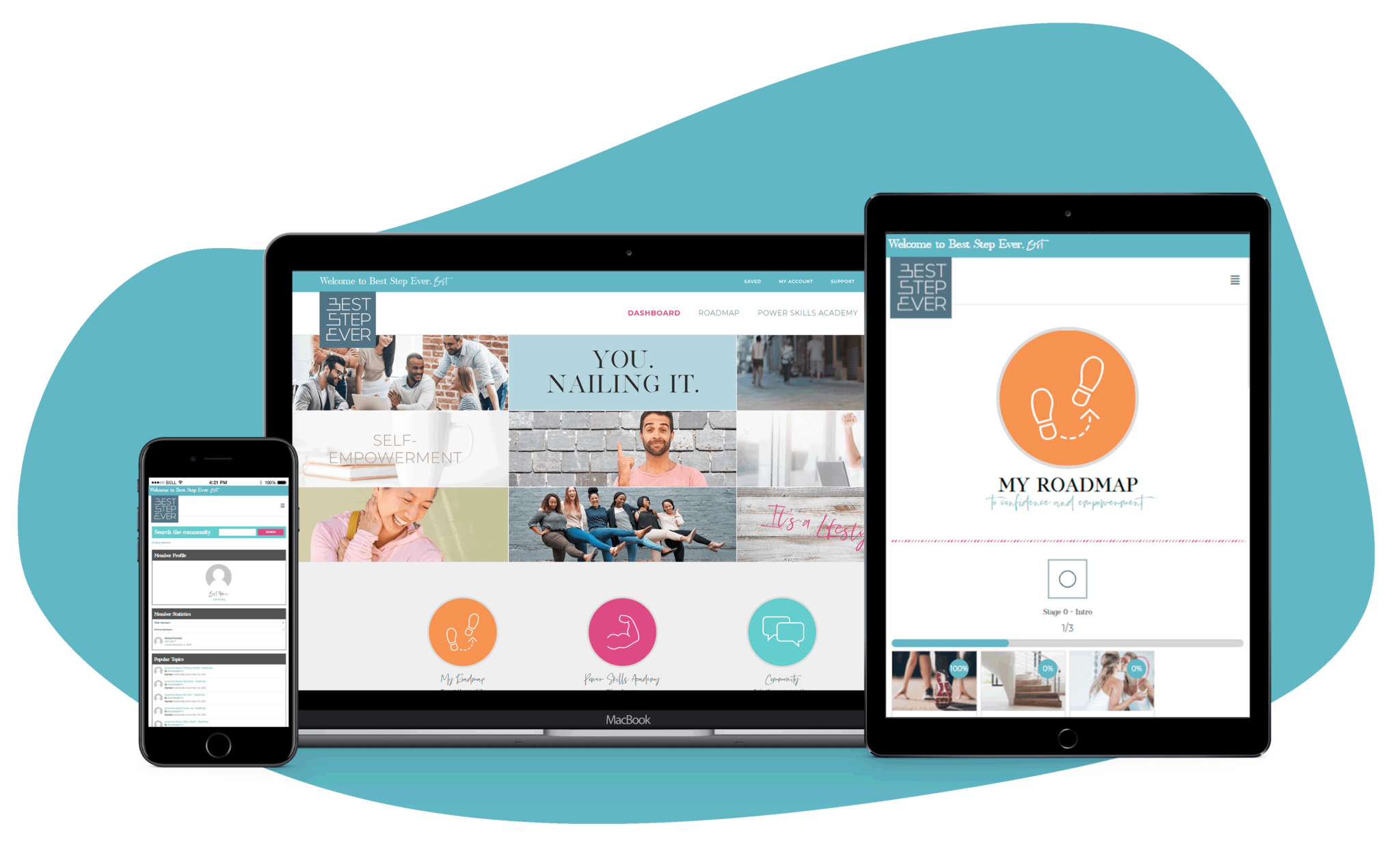 Margien and her team help people with their personal development.  This is via soft skills delivered via micro learning courses and content.

For example a user would learn about leadership – and then be given an activity to do this in a real life situation.

This membership will be a 90 day drip programme. That then feeds into other programmes / courses that the owners of the site will create as their business progresses. 

The Best Step Ever Membership website should be fun, imaginative, accessible and nurture members soft skills such as
Leadership

Communication

Teamwork

Problem Solving
We used our MemberLab framework for the core areas of the membership website. This particular site uses a lot of prerequisites. This means to advance to the next lesson or module, the user has to complete an assessment. In this particular case that is to do with their drip fed content.
Our membership websites come with LearnDashLMS as standard, which makes it easy to create a drip feed of content at the click of a button.
This allows the team at Best Step Ever to easily update courses or create new ones. We also developed custom post types and advanced filtering to help break down the material into the relevant sections.
ActiveMember 360 helps run this membership site while linking with ActiveCampaign to supply the access to members.
We integrated the site with ActiveCampaign CRM for web forms, membership sales and effective course progress tracking. Helping to segment their contacts based on whether they are a lead or a member; has dramatically improved the marketing and sales automation and has made management and communication with members a lot more streamlined and effective.
Courses

Resources

Front Facing Website

Members Roadmap

Payment Gateway Integration

Community Forum

CRM Integration

ActiveMember 360
Courses

Resources - MemberLab Plugin

Live Learnings - MemberLab plugin

Members Roadmap - MemberLab Plugin

ActiveMember 360

ActiveCampaign

Stripe
Are you ready to create your membership site?
Book your no-obligation demo call today to start your journey to building a recurring and scalable online business​