Every feature you need to get your
Custom Membership Websites online, quickly and easily
Grow, and monetize YOUR expertise without the tech headaches and hidden extra costs
A Fully Custom Member Websites Online
Our done for you membership page creation service allows you to build a robust and secure area for your members. Centralise all your assets and efficiently sell your knowledge with a custom membership site.
The following membership websites features are included in our foundations plan + all the other membership features available to you.
Please note any feature with this symbol is an additional feature charged at and addition fee
If you are unsure of what you need and would like to speak to one of our membership websites experts - book your free no-obligation demo call and we can show you some of our sites and answer any questions you may have.
A fully custom membership websites that matches your brand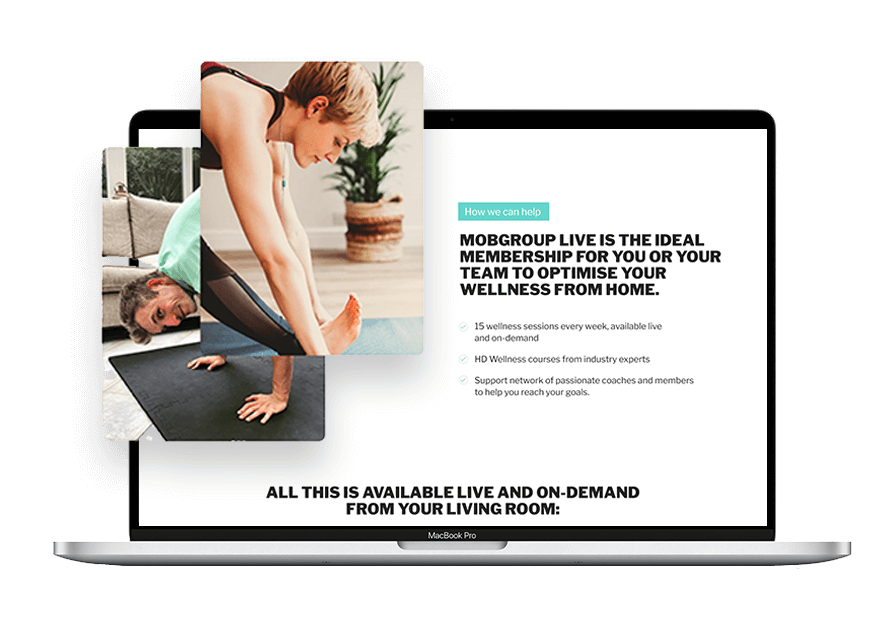 Here is what a typical membership website includes
Share your expertise in a number of different ways.
Guide your members with world class learning management and content management
Only the best will do when it comes to giving your members the best learning experience thats why every member sitescome with the Learndash LMS plugin. Set up all types of content for your members like courses, lessons, topics, quizzes & award certificates.
The following content features are availiable to you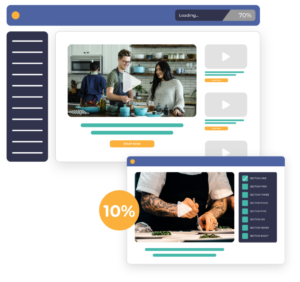 Courses
A lot of membership websites have courses at their heart, and we know that. We use an industry-leading plugin called Learndash LMS, which allows you to add as many courses as you want.
Content Library
Content Libraries are a great tool to have in your arsenal; they allow member websites to easily scroll through everything you have to offer from ebooks, tools and videos as well as save them and bookmark their favourite pieces of content to come back to later.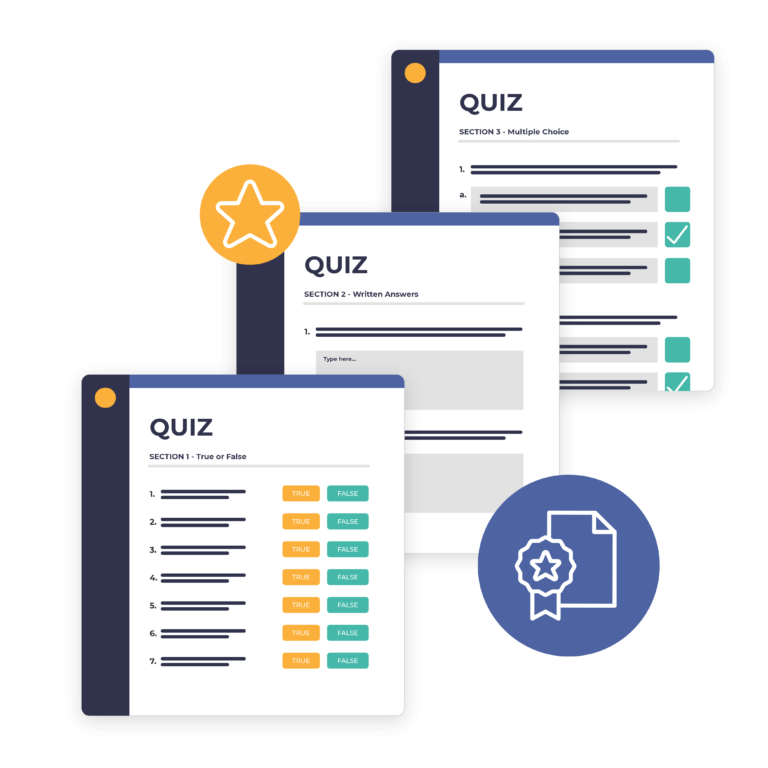 Certificates & Quizzes
You can use LearnDash LMS to Quiz member websites at the end of a module to make sure they've retained the right information. When they finish a course automatically issue a certificate so members can show off their achievements and new-found knowledge.
Drip Feed
Drip feed your content by slowly releasing it week by week or month by month, guiding your users as they learn from the day they join your membership websites. Drip feeding helps to provide ongoing value for your members, an alternative option to drip feeding is having all of your content accessible when a member joins.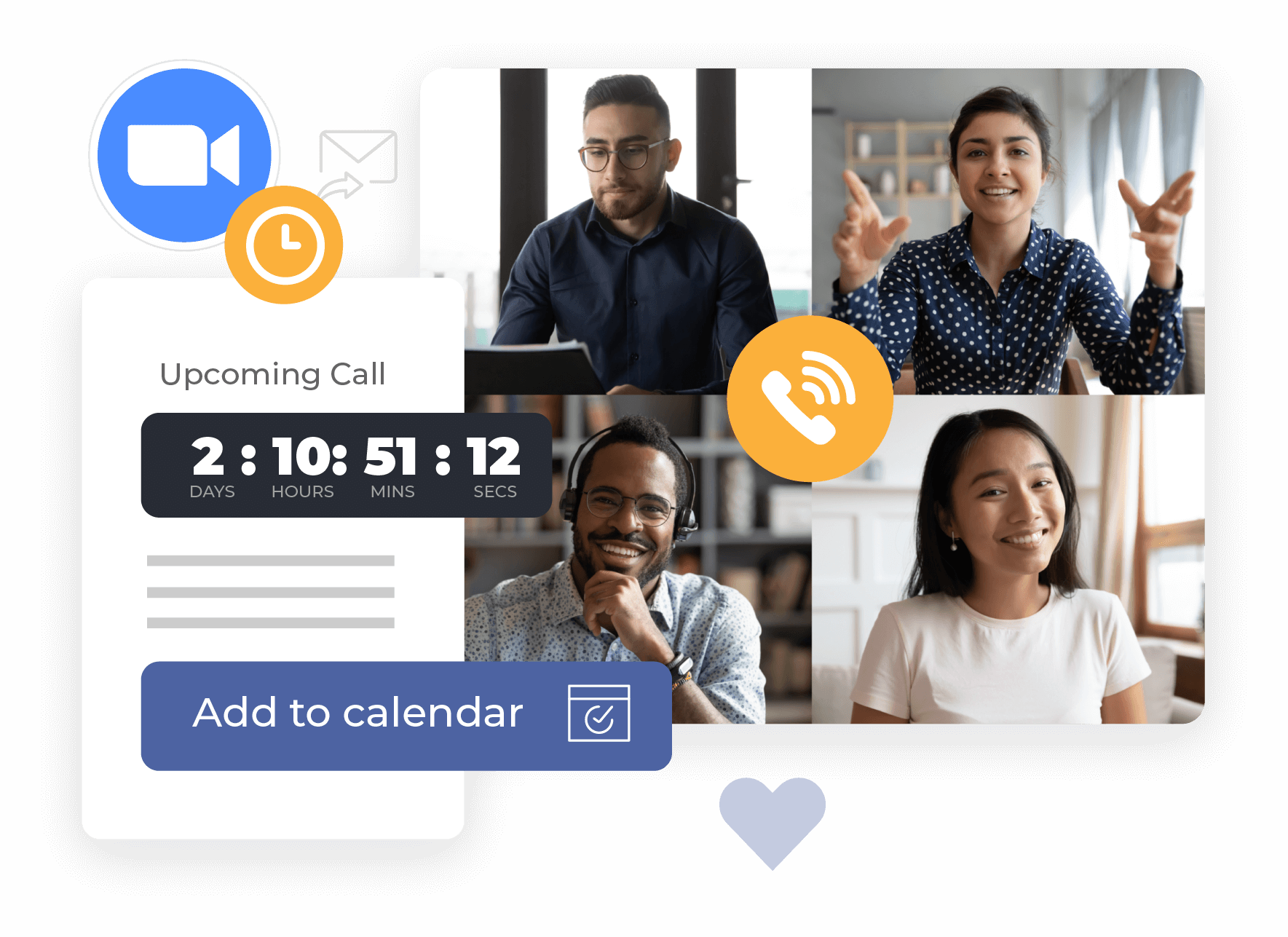 Live Learnings
Live Calls are a great way to get connected with your members and build and develop a relationship. With our Live Learnings addon, you can quickly schedule your next online training call with your member websites. Easily display all your upcoming calls, even display a countdown timer for the next call. Once the calls done, simply upload the recording for your member websites to view whenever they want and increase the valueable contet you offer. Members can even add calls to their calendar, so they never forget one.
WatchListS
The watchlist feature gets members to answer a couple of questions then pulls up a list of content exclusive to them based on their anwers. Keeping members on track and learning effectively.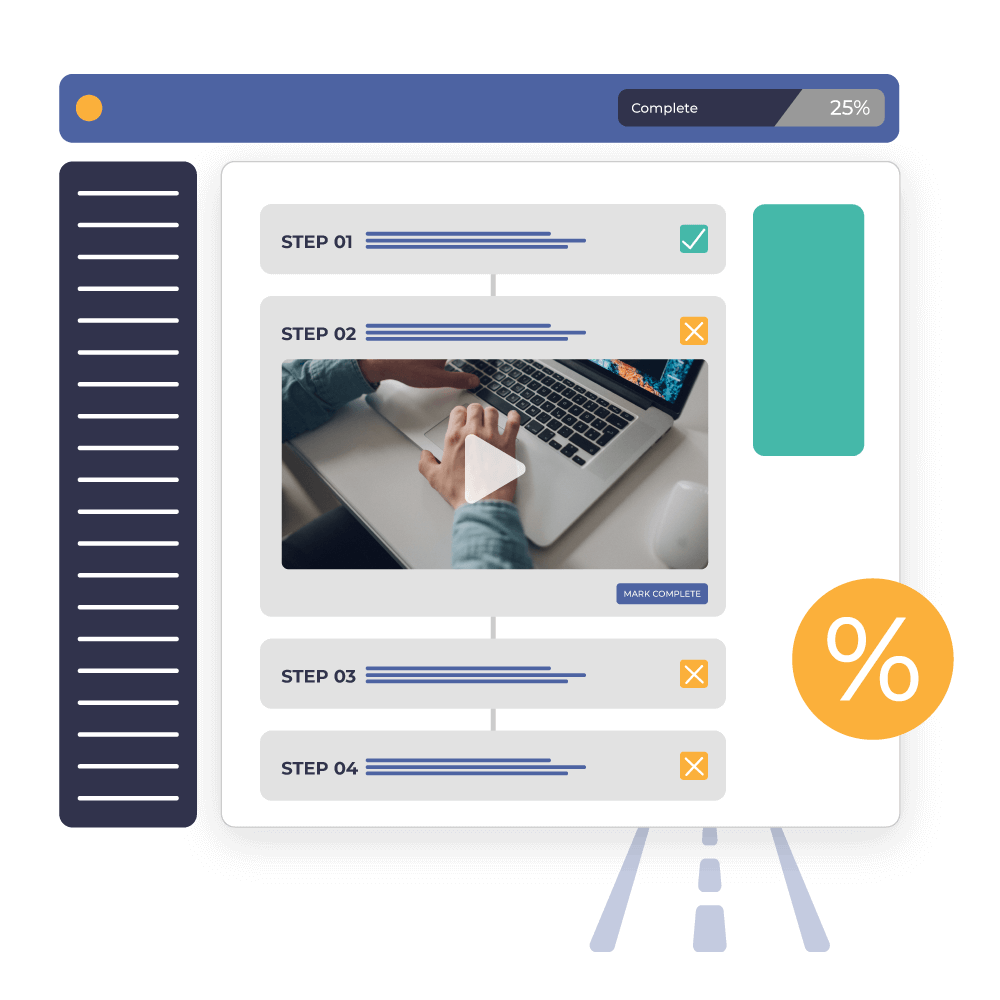 Roadmaps
Want to give your members a guided path to follow on their journey through your content? A members roadmap can help you to do this perfectly.
Engage better with your member websites and make your membership the heart of your community.
Facilitate conversations, engagement and peer to peer support for members.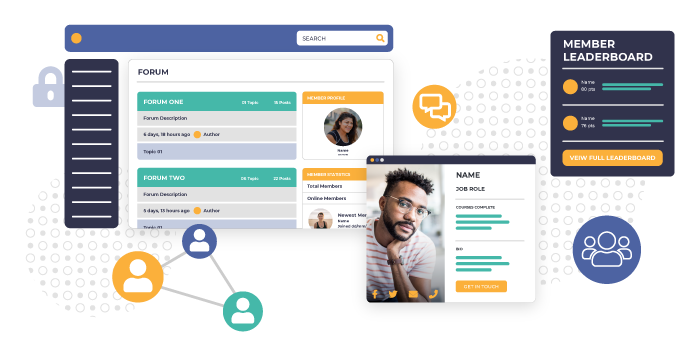 The following engagement features are availiable to you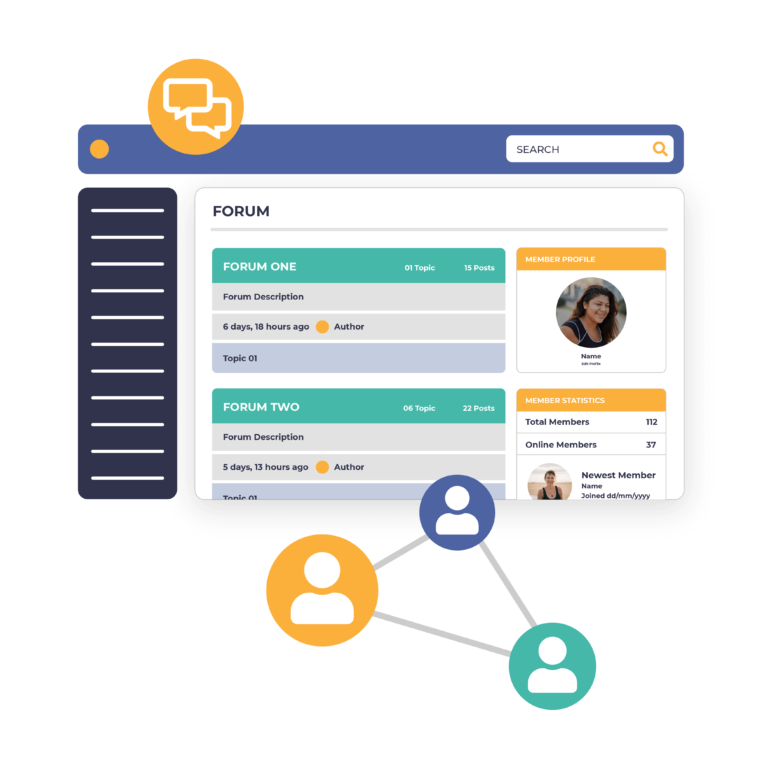 Forums
Forums create a safe space for members to communicate with each other, share ideas, get support from others and build a community.

When members feel loved by you and others within your membership, they are more likely to stick around, which means forums are a great way to boost members retention and keep your membership website moving.

You can create groups within a forum to segment your members publicly based on their interests so everyone will be able to find a topic they are interested in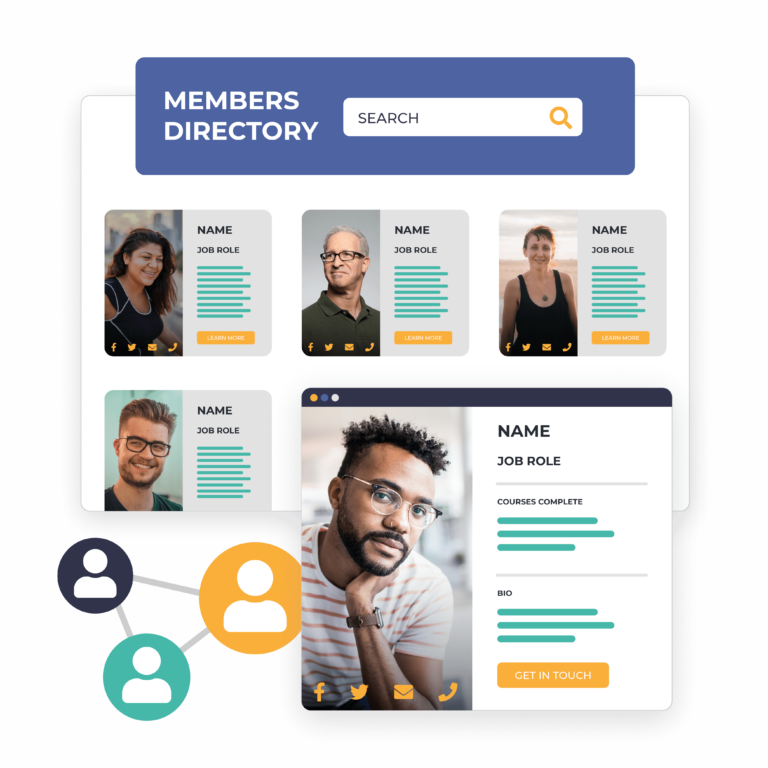 Members Directory
Members can network and get to know each other. Once set up, members directories are the best way to encourage internal networking without ever having to leave your site.

One of the features of our members directory is that you can charge members an extra fee to be displayed on your members directory, increasing their exposure.
Gamification
Gamification is a great way to keep your members motivated and ready to go. Do you want to reward your members for their achievements and progress through your courses and membership site?
With gamification, you can add fun elements to your website and help to encourage your members to come back for more through leaderboards, points and more
Sell your courses one by one or access to everyting for a monthly recurring fee
Simple online payments are a crucial membership website features. Selling your expertise should be easy. Your website will be able to easily take your online payments via PayPal or Credit card as a one off fee or an ongoing subscription.

One Time Payments
Not all membership sites have to be subscription based. We can set up one time payments for your courses or content and connect your preferred payment portal. On your membership website dashboard you'll be able to review how much revenue your membership website has made.
Subscriptions
Memberships generally run on subscriptions so you can generate recurring and predictable income. The plugins we use will show you exactly how much revenue your membership website has generated and charge for the subscriptions for you.
Courses
A lot of membership websites have courses at their heart, and we know that. We use an industry-leading plugin called Learndash LMS, which allows you to add as many courses as you want.
Members Online Shop
Having members-only products as a feature in your membership website is like having an exclusive shop only for a select few. You could offer things like one on one coaching, your eBook or templates.
Grow your lists and sell your knowledge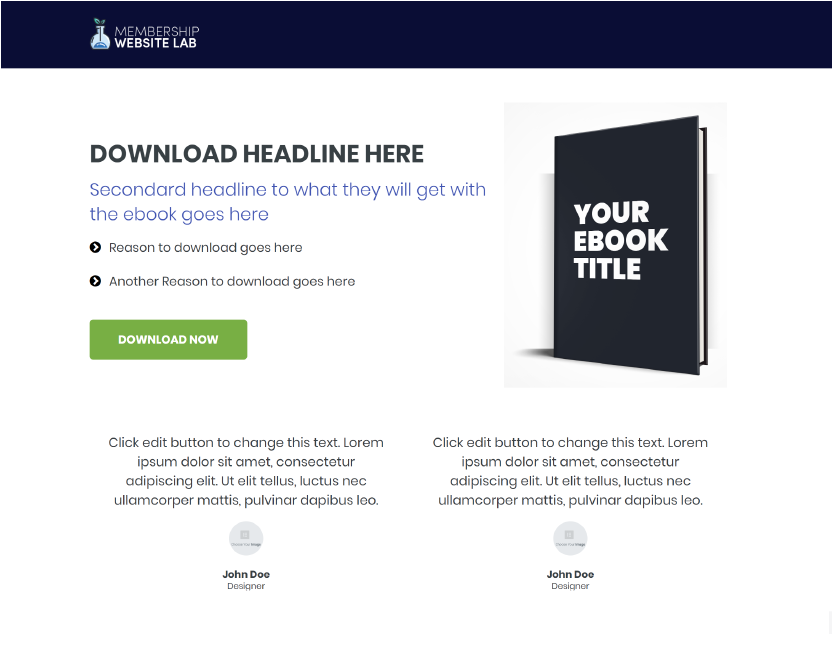 Customisable landing page templates to help you attract & capture leads and build your marketing lists
With the all Member websites you get access to our landing membership page templates that you can duplicate customise and use to attract leads. With the Optin-Login-Instant-Access strategy they get instant access to the freebie by just clicking on the signup. They get added to the membership websites, logged in and redirected to the freebie membership page (and of course they get their login info sent by email too!)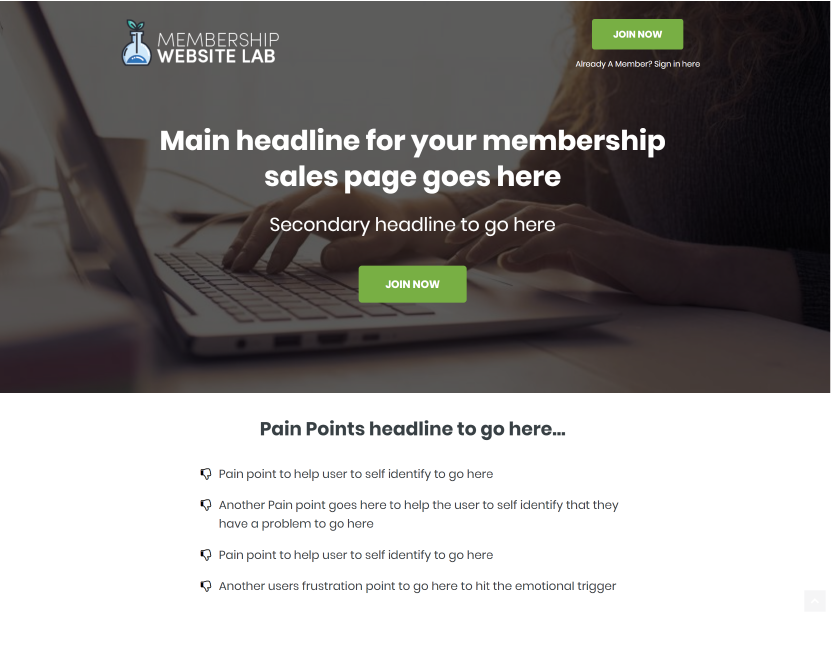 Customisable sales page templates to help you sell your membership levels, courses and products
Because you can't really sell a membership websites without a sales page, MemberLab also comes with a sales page template that you can duplicate customize and use to attract clients. Duplicate the page as you need, add your copy and images and you're all set!

Members affiliates
We can set up an affiliates program that works with you to provide an incentive for your member websites to grow your membership page for you and shout from the rooftops about how good your membership websites is for you. The Members affiliates pro addon offers many different options for how you reward your members, to find out more book a demo call and ask
Coupons
Coupons are a membership websites owners best friend. They allow site owners to set up offers like allowing member websites two weeks free membership, one week's free membership websites or even their first month for $1, once they're over the member would be charged at the normal price for your membership automatically. Let coupons free up your time to focus on other things.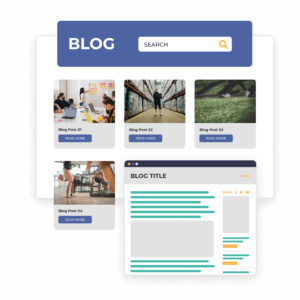 Blogs
Blogs are a great way to promote your membership websites organically. You can rank on search engines to increase your organic traffic and let new member websites find you all on their own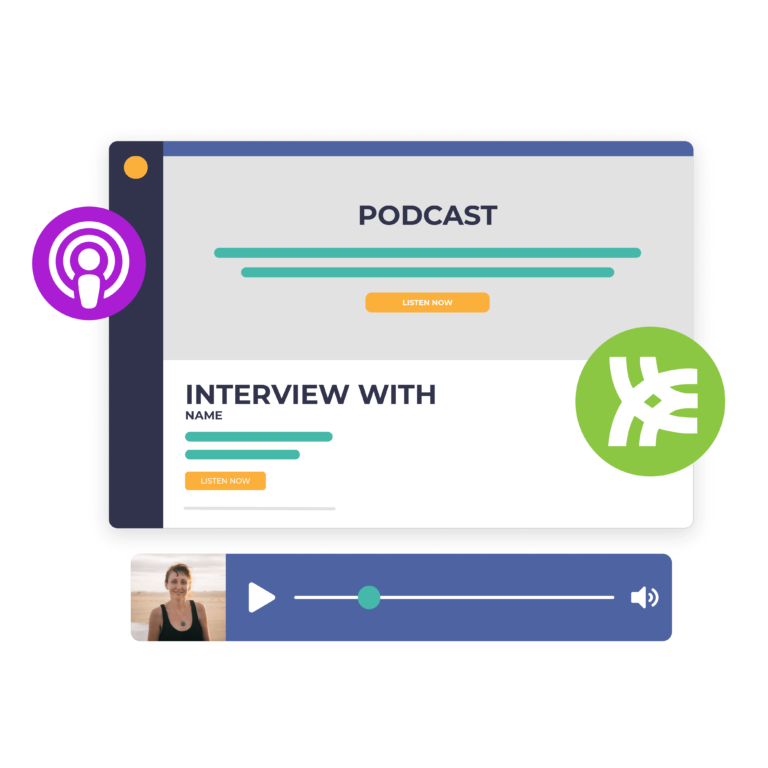 Podcast
You can use our Podcasts addon to showcase your podcasts to the public, membership page or both allowing you to promote your membership websites in the best way possible.
Get Connected to your favourite marketing and business tools.
Your membership websites can be connected to powerful marketing tools to help you attract new member websites, engage members and track your marketing efforts more effectively.
+ We have your back every sep of the way
Your membership website will come with the following for the first 12 months...
Powerful website hosting, security and backups.
No need to manage your own server or hosting account, we supply the hosting on our powerful hosting platform. We even run daily back ups.
All member site essential plugin licence fee's covered
With MemberLab we cover the cost of the key plugins you need to get your membersite up and running. These include, Memberpress, Learndash, Gravity Forms, Elementor and IPBoard to run your community.

Expert ongoing support and guidance whenever you need
We don't just build your membership websites and say goodbye. We give you 12 months technical and how to support to ensure your have complete peace of mind when it comes to manageing and growing your membership websites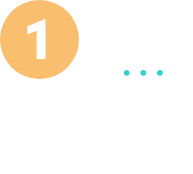 Talk to us
Book a demo call and tell us all about your business and the type of membership website you're looking to grow.​
Pick your pro add-ons
We'll help you choose the best plan for your needs, help you get signed up, and get started right away.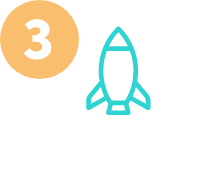 Build, launch & grow
We'll create your membership website which becomes the vehicle for your unique message and support you as you grow.
A few
kind words


from our membership
website clients
Member Sites are hard. They take planning, technical and user experience expertise as well as commitment. Let us focus on what we do best and deliver a world-class Member Sites that's ready to help you grow online and that your members will love and feel part of.
Frequently Asked Questions