Every feature you need to get your
Custom Membership Website online, quickly and easily
Grow, and monetize YOUR expertise without the tech headaches and hidden extra costs
YOU GET EVERYTHING YOU NEED IN ONE SIMPLE PLAN
YOU DON'T NEED TO WAIT FOR MONTHS OR PAY A FORTUNE TO GET YOUR MEMBERSHIP OPEN TO THE WORLD.
The following membership website features are included in our foundations plan
MemberLab allows you to build a robust and secure area for your members. Centralise all your assets and efficiently sell your knowledge with a custom membership site. Which membership website features do you need?
World class learning management and content management
Only the best will do when it comes to giving your members the best learning experience thats why every member lab site comes with the Learndash LMS plugin. Set up all types of content for your members like courses, lessons, topics, quizzes & award certificates.
Content library: Want to share your favourite resources – from books, tools, videos, interviews etc – just pop it into your content library
Saved Content: Your members can also save their favourite content so they have quick access to come back to whenever they want.
A fully Custom Membership Website That Matches Your Brand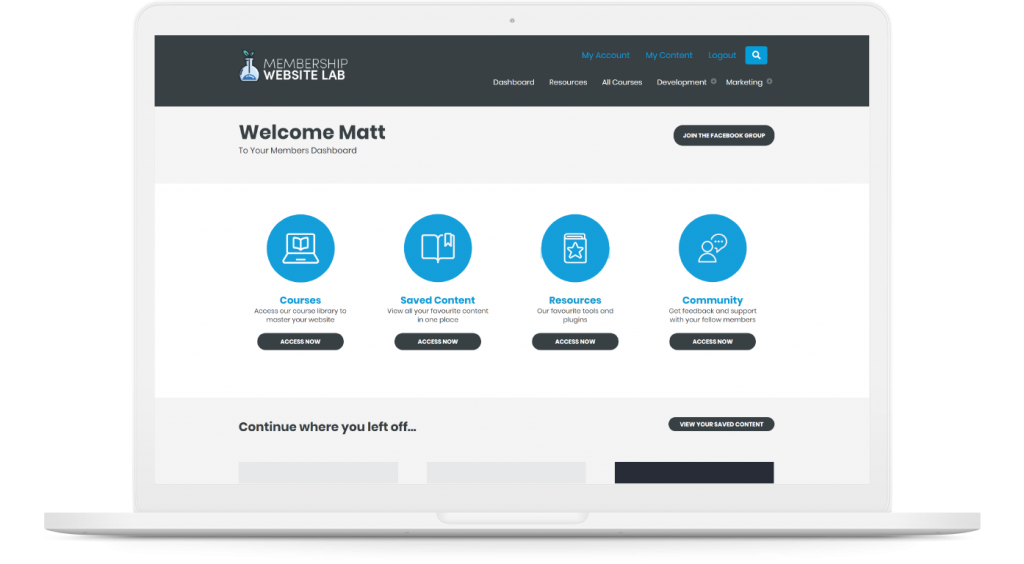 We will set up and customise your membership site to perfectly match your brand. We'll use your fonts, colours and logos to give your users a seamless experience.
Sell your courses one by one or access to everyting for a monthly recurring fee
Simple online payments are a crucial membership website features. Selling your expertise should be easy. Your website will be able to easily take your online payments via PayPal or Credit card as a one off fee or an ongoing subscription.

Payment gateways supported include:

Grow your lists and sell your knowledge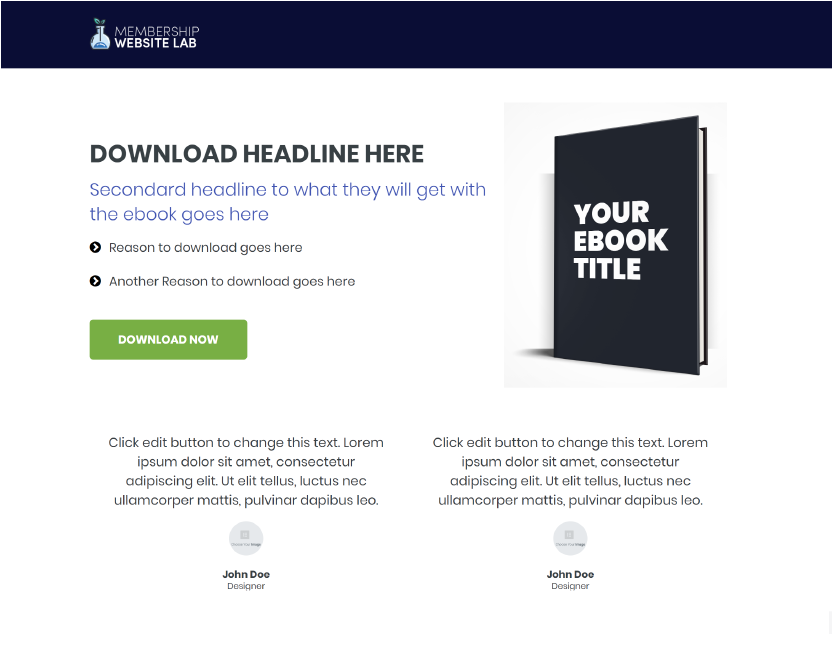 Customisable landing page templates to help you attract & capture leads and build your marketing lists
With the all MemberLab websites you get access to our landing page templates that you can duplicate customise and use to attract leads. With the Optin-Login-Instant-Access strategy they get instant access to the freebie by just clicking on the signup. They get added to the membership, logged in and redirected to the freebie page (and of course they get their login info sent by email too!)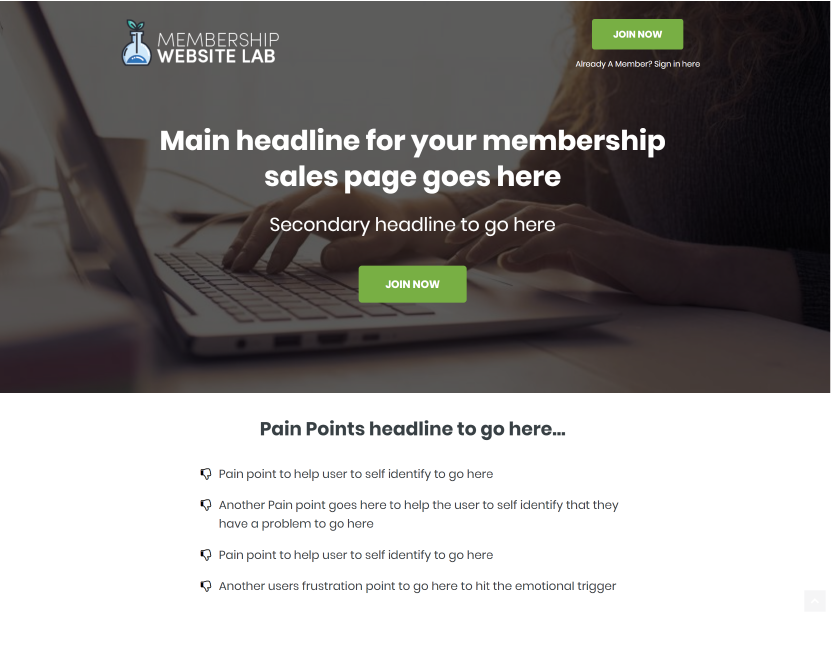 Customisable sales page templates to help you sell your membership levels, courses and products
Because you can't really sell a membership site without a sales page, MemberLab also comes with a sales page template that you can duplicate customize and use to attract clients. Duplicate the page as you need, add your copy and images and you're all set!

Get Connected to your favourite marketing and business tools.
Your membership website can be connected to powerful marketing tools to help you attract new members, engage members and track your marketing efforts more effectively.
+ More bang for your buck
Powerful website hosting, security and backups.
No need to manage your own server or hosting account, we supply the hosting on our powerful hosting platform. We even run daily back ups.
All member site essential plugin licence fee's covered
With MemberLab we cover the cost of the key plugins you need to get your membersite up and running. These include, Memberpress, Learndash, Gravity Forms, Elementor and IPBoard to run your community.
1. Talk to us
Book a consultation and tell us all about your buisness and the type of membership website your looking to grow.
2. Pick A Plan
The foundations plan contains all the basic features of a membership website. All you need to do is pick any pro adds on you'd like. We'll help you get signed up, and get started right away.
3. Build, launch & grow
We'll create your membership website which becomes the vehicle for your unique message and support you as you grow.
A game changer for my business!
Since going live, we've seen increased leads, increased membership sign ups and increased sales. The sites represent me, and what I'm all about perfectly and I'm finally proud of my websites now. The support and guidance I get from the team is precious and helpful to me as a "none techie".
Steady growth in our monthly revenues
Since having the new membership site created for Sports Xplorers we've seen a steady growth in our monthly revenues, and everyone loves the design and feel of our new membership site.
Got a suggestion for a membership website features?
Contact us and see if we can develop your features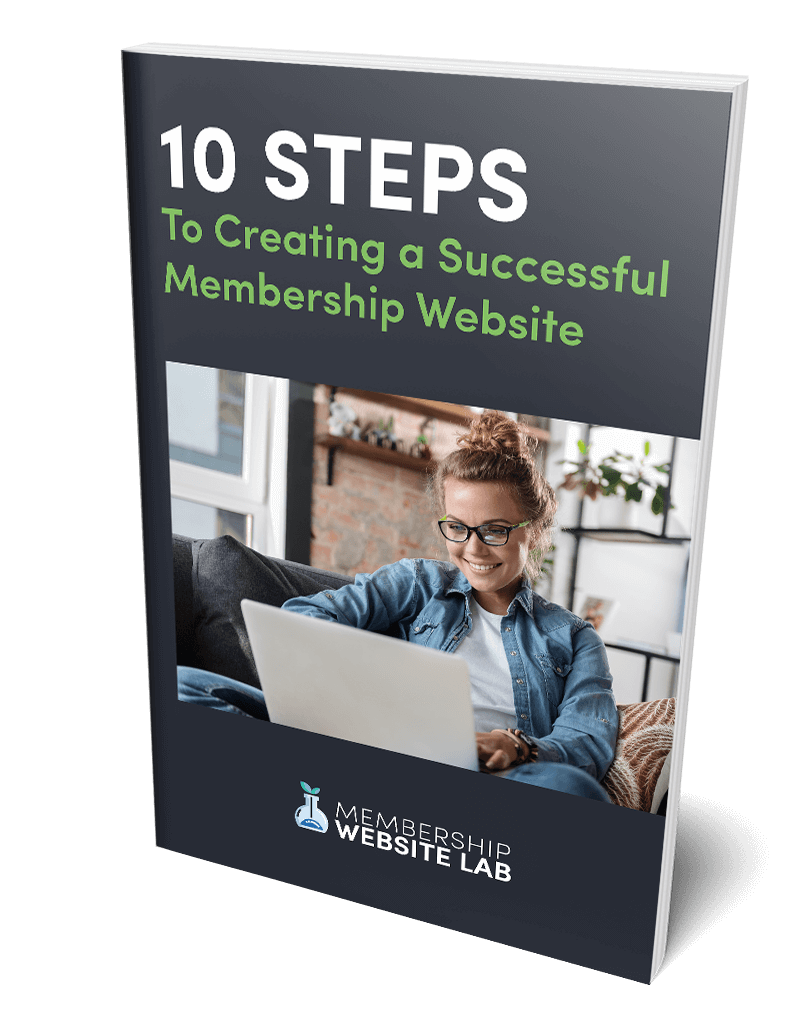 10 Steps To Creating A Successful Membership Website
Discover the secrets of planning, building and running a successful, profitable membership website​ around your expertise