Want to profit from
membership websites

, without having to design or maintain a single one?
Introducing our 'white label' membership website offering, specifically for web and design agencies.
At Member
Lab

, we know membership
websites like the

back of our hand.
For the last few years, we've built scores of membership websites for our clients, helping them build significant membership revenue streams and leverage their expertise.
Which means that we know better than most how EFFECTIVE membership websites are, but also how DIFFICULT they are to do well.
The truth is that they're a world away from a normal brochure website, or even an ecommerce one, thanks to a whole range of different softwares, and a totally different array of plugins.
And then, you've got to plug it all together, integrate with a CRM and make it all work.
And then, you've got to plug it all together, integrate with a CRM and make it all work.
The truth is that for most agencies, building membership websites for their clients, might sound like a good idea, but the reality is that it's time-consuming, complicated and quite regularly takes you away from your core offering.
Oh, and often you end up spending more time on the site than you've quoted for, which means you lose money on each membership site that comes through the door.
That's where we come in – we've done the hard graft, made the mistakes and got the t-shirt, which means that each time we build a new site, we've got a wealth of experience to draw upon.
Simply put, we make membership websites quicker and better than anyone else in the UK (and, you could argue, the rest of the world too).
Over the last few months, we've started working with other web and design agencies, implementing membership websites for THEIR customers. And if you're a great agency, we'd love to work with you too.
It's win-win.
You get to make some revenue on something that doesn't cost you a penny to produce – no labour hours, no on-boarding, no nothing – and we get another website to build.
If you're interested,
Let's explain how it works
You market your business as being able to provide membership website services, either by popping a page in your site, emailing your customer list about it, or doing whatever marketing you want.
When a lead comes in, you pass them to us and explain that we're your trusted membership partner
We'll book a call with them, give them a quote, and when they come on board, we'll send you a nice shiny cheque for 15% of the price we've quoted them.
For reference, our average cost of a membership website is about £5,000, which means that for each average sized website you send in our direction, you'd be netting a not too shabby £750. Just for sending someone in our direction.
Or you can sell it to your client for whatever you want and we will build it for you.
A few
kind words


from our membership
website clients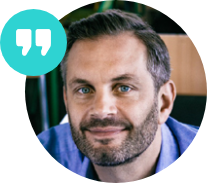 If you want a specialist website designed, hire a specialist for the job. It is as simple as that. But too many people don't realise this. If you hire a generic developer to build your membership site, you will almost certainly lose time and money and gain a lot of stress. The team know exactly what they are doing. Hiring them to build my membership site was the single best decision I made.
Jamie Keddie, Lesson Stream​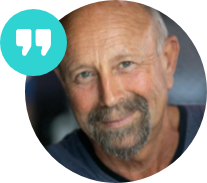 As a solo entrepreneur investing my own hard-earned cash, I was ultra careful who I worked with to design and develop the website for my new business. Deciding to work with MemberLab was the best decision I could have made. Not only have they designed a great website but have also guided and supported me throughout the entire process of product and content development. A great big thank from me and a 10 out of 10 recommendation to anybody who is considering using their services.
David Brookes, Slim Fellows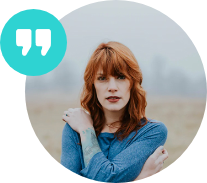 You restored my faith in web designers! I was at the end of my tether - left with a half designed membership website that another company had tried to create. I had paid invoice after invoice, and felt completely ripped off. I contacted Memberlab, and they were so helpful - they found ways to make the site more functional, completely overhauled the design. They didn't charge a penny more than the original quote! Fantastic experience. Thanks, guys x
Michelle Morris, Excel CPD
If this sounds like it's worth exploring, then great, let's hop on a call and talk it through.

You can get in touch with us anytime by dropping an email over to [email protected], or if you want to call you can ring us on 01926 266059. Or, if you'd rather we took care of things, just pop your details in the box below and we'll come back to you to arrange a call.

As you can see from the testimonials on this page, we really do know what we're doing, and if you'd like to outsource your membership work to genuine experts, eliminate time and hassle and enjoy an extremely profitable revenue stream, then we should definitely talk.
Hope to hear from you soon – fill in the form now and we'll chat very soon.
Complete the form below to register your interest in selling membership websites to your clients