The way you market your membership website will decide its fate.
If you're going to build a successful membership website you're going to need a foolproof way to market your membership website. If we struggle to encourage people to sign up, we're not going to get very far, are we? 
It seems that now, with all the different types of platforms out there, it should be easy enough to get your membership website out there. 
But honestly, just between you and I, there's almost too much choice. So I've broken them down into 6 different ways with how long they take, from quick wins to long term.
We have got to be a bit more creative and choose the right methods to build our brand, get our membership website out there, and more importantly, close more sales.
SEO
Results timeline: Medium – Long term 
 Search Engine Optimisation (SEO) is, in essence, is the art of putting your web page at the top of the search engine results and arguably, the most important tool that any website can use to get their product or services out there as it offers higher quality and evergreen traffic source.
I've always said, the best place to hide a dead body is the second page of google's search results, this means that we've got to alter our website so that the search engine algorithms place your content at the top of the search results when someone searches for something related to what your membership site offers.
Breaking Search Engine Optimisation down to its essential components; these comprise two fundamental areas. 
On-page and Off-page. 
On-Page SEO is putting relevant content on your website such as blog posts, videos, podcasts, ebook, anything that provides clear and relevant information for your visitors and search engines on what your site is about.
These could be things like your headlines, metadata, page structure, content and links to related pages. Which, in turn, improves your websites search ranking on google.
Off-page SEO relates to external sources, such as backlinks, these are links that are put on other people's websites or other social channels that lead back to your own, which increases awareness and organic rankings and traffic. 
Over 10 million blog posts are published every day. This means that with the vast amount of competition out there, we've got to cut through the noise and be smarter in how we get our membership website out there. 
Remember, content is key, and if you don't update your site with regular (once every month) quality content that's relevant to what you want to be found for then, you will struggle to climb the rankings.
Look at what your competition for doing for your search terms.
The post that is number one – can you write a better, more detailed post with images and videos and laying it all out there. If you can, you are more likely to jump the competition.
Are there little nuances that you can tap into, let's say you're a sales expert, can you create a blog or video on how to create a perfect sales script, or even be more targeted – how to create a sales script for dental practices or web agencies.
Tools like Answer the Public, Sem Rush are great tools to find phrases and alternative keywords that your audience is searching for, but you've never considered. 
Also, look at the most common questions people ask about what you do. This could be face to face, via social media messages, live chat or even support requests from current clients. 
This is the "They ask, you answer" approach and a great book to read if you are just getting started with content creation.
Content – Blogging, Vlogging & Podcasting
Results timeline: Short, Medium & Long term
Content marketing and SEO go together like peanut butter and jelly, a match made in heaven 🙂
The majority of key marketing strategies in any contemporary business' arsenal are the mighty Vlog, podcast, and blog post.
The great thing about content creation being a crucial part of any membership websites marketing campaign is that it's using a very intimate media to communicate with potential customers.
 But there are so many great reasons to start creating content…
It's a perfect way to build credibility.
So many membership websites are based around an authority over a particular subject.
To become this authority, you've got to provide first-hand knowledge of the subject matter.
By reading, watching or listening to you, an audience member can determine in a few seconds whether you are the authority you state you are and if they can trust you with their time and money enough to sign up and see if you can help solve their problem for them.
It helps you to put forward a personality. 
Content creation allows us to put forward a real, authentic personality.
Podcasts can be delivered to a direct audience because they need to be accessed through services like Podbean, apple podcasts stitcher and other well know podcast platforms. 
Blog posts can be easy to write if you are as knowledgeable as you say you are and Search engines love content and content is the best way to climb the rankings
Vlogging can start a conversation and be a lot more personal as people get to see you. By adding your videos to YouTube, you can tap into the second largest search platform on the planet which opens up even more people to find you and potentially buy from you.
There's a good chance that your content will be discovered by a whole new group of people that wouldn't have heard of you.
It's an evergreen approach, and when you find a good piece of content that works well, you can put some money behind it using Facebook ads to gain more exposure.
Social media
Results timeline: Short, Medium & Long term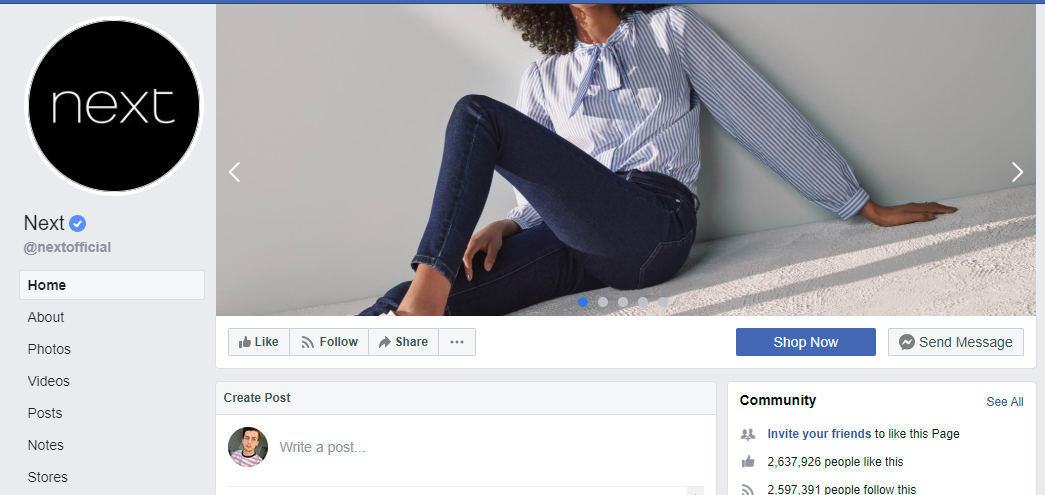 We all know that social media is a great way to get your brand out there.
Every business can and will do the same thing as you on social media. Business' tend to think that social media will bring traffic in droves.
We've got to be careful in how we promote ourselves. The first thing to choose would be the appropriate social media channels for your membership website.
Before we get to this, we've got to have an appropriate marketing strategy for social media.
To do this, we need to create audience/buyer personas. Understanding our audience goes hand in hand with understanding our customer. This will have a significant bearing on the social media platforms you choose.
We have to think about the significantly different demographics of each platform.
Go to your customer, don't make them come to you because they won't, choose one or two platforms to focus your efforts on. Don't waste your time or money.
You have to take the appropriate platforms, research the competition, conduct a competitive analysis, and look at your current social media efforts.
The key to interacting with an audience on social media is about regularity.
Posting frequently and consistently will drive traffic to your membership website. The best way to do this is to post weekly on the same day. This helps your customer build an expectation of your brand, and builds trust.
On a basic level, social media allows you to interact with customers on a personal level and will enable them to see behind the scenes and build a stronger connection and loyalty.
If you found this post helpful, we have another one called "4 ways to boost your memberships audience" which provides even more ways to market a membership website, click here to view it.
Paid tr

affic
Results timeline: Short Term
Paying for traffic to your membership website can be a powerful marketing tool as it drives traffic to your web pages pretty much instantly.
Paid traffic comprises of numerous approaches, but the big ones include;
Paid searches: Tools such as Google AdWords or Bing Ads are used so you can show up for people actually looking for your product or service. These types of visitors are in buy or research mode so much more likely to convert into a customer if your website is set up correctly.
Facebook Ads and other social media ads: The content that appears in social media news feeds. This 'interrupts' the user for a small amount of time, holding their attention enough for them to take action and download something or click to your site, from my experience social media posts that respect the platform work the best.I.E. posts that look like news items work best on linked and Facebook.
Display ads: These are banner adverts on the side of websites that allow ads to show. The click-through rate is very low, but these can be awesome for brand awareness. 
Sponsored content: Content marketing that could look like an article on a website, or even in a printed magazine. This sort of content seems highly stylised and professional but is a piece of marketing for a specific brand.
Influencer marketing: A social media influencer promotes your product or brand in their posts for their audience.
Paid discovery: This is where you submit a page to sites like StumbleUpon or Outbrain where you pay for the network to drive traffic to your website via these networks.
It all depends on the type of marketing that you want to buy. There are options such as:
Pay per click (PPC)
Pay per acquisition/action (PPA),
Pay-per-view (PPV). 
You can pay a flat rate for each one, and while there are bucket loads of options out there for you, a lot of businesses have realised a combination of organic traffic in conjunction with paid traffic is the secret sauce for success.
Just be sure to set a budget and test, if you go in blindly you could lose a lot of money very quickly.
Once you have your ads working, they can generate you, customers, on autopilot 24/7 and grow your business faster than any other marketing method. 
Facebook Groups
Time-Frame: Medium-term 
 There are 2.5 billion active users on Facebook, so why shouldn't we use Facebook groups for marketing our membership websites? 
As everybody is on Facebook, some people say that Facebook may not necessarily be considered a great way to push a product out there. I think they're wrong.
If you are looking to connect with customers on the ground floor, getting people to join a Facebook group is very simple. 
All you have to do is send an invite. 
After this, the name of the game is establishing and maintaining a relationship with the customer. 
There are a few ways to use Facebook groups to market your membership website. Ultimately, you need to provide value for your customers. 
You could do this by sending emails inviting people to join, or including a link on your sales page, as well as speaking to customers directly when they add a comment. 
You can use Facebook groups to promote events, and when people attend the event, you can encourage them to take pictures and send live videos, further strengthening your brand. You can also use them to get to know your customers better, find out their main pain points and fix them.
In addition to this, it's not just about communicating with the customers; you can nurture relationships with your best customers and brand ambassadors. 
You can allow them to communicate with each other, which means that the positivity of your brand will snowball.
Facebook groups are one of the best ways to market a membership website
Speaking
Results timeline: Long term
Communicating via speaking engagements gives you a real chance to engage with audiences and build your credibility. 
By just giving people tonnes of value and then subtly letting them know about your book or free guide is a great way to get them into your marketing funnel.
You could even go a step further by offering a unique discount, or service to the attendees of the event you are speaking at.
A lot of business fairs can be a prime opportunity to get new customers, but as we know, not all events are great, and some will offer better quality attendees than others. 
You'll also need to be willing to speak for free to get in the practice and build your reputation before the results start to come from your speaking engagements.
Conclusion
Your membership website should be treated as a business, and market the way you your site should be a key focus; otherwise, the results won't come.
There are an abundance of ways to market your membership website. 
These are the top 6 we have seen that have brought in long term success for our friends, peers and clients.
Not every one will work for you, and some things will work better than others and take a lot longer to bring results for you. 
But they are tried and tested, and with consistency and quality, the results will come.